Video Games composers confirmed for SoundTrack_Cologne 17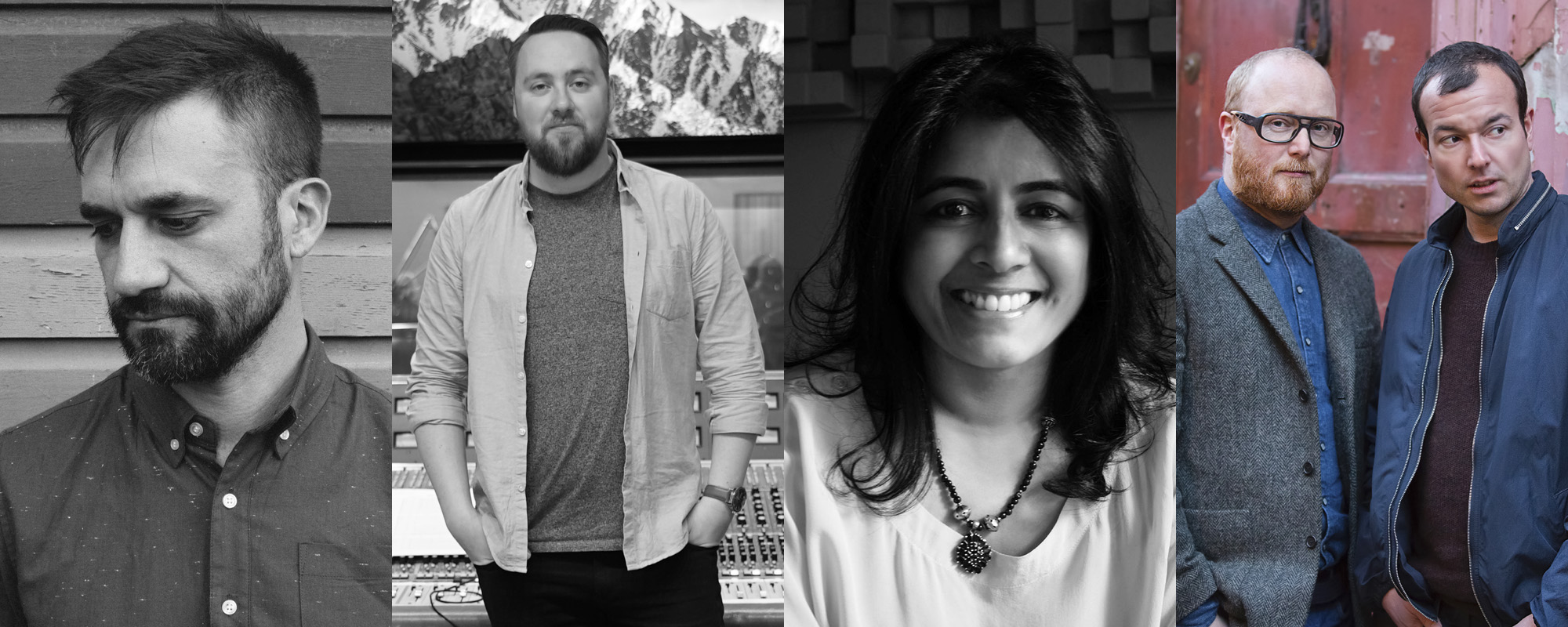 Nathan Whitehead (Days Gone), David Housden (Lost Words, Thomas Was Alone), Nainita Desai (Telling Lies), Alexis Smith and Joe Henson aka The Flight (Horizon. Zero Dawn, Alien: Isolation, Assassin's Creed Odyssey) will speak at the thematic block "Composing for Games" (Thu) at SoundTrack_Cologne 17 (April 22nd – 25th 2020).

The Ivor Novello award-winning composing duo known as The Flight (Alexis Smith and Joe Henson) have worked with some of the biggest names in the music industry and are leading A-list composers for video games. Together they scored the hit survival horror title Alien: Isolation, followed in 2017 by Horizon: Zero Dawn, and then Ubisoft Québec's Assassin's Creed Odyssey.
But their work isn't just limited to video games; their television projects include the BAFTA nominated BBC documentary series Drugsland as well as Kids on the Edge, produced by Century Films.

David Housden  is a BAFTA and Ivor Novello-nominated composer, best known for his collaborations with visionary game developer Mike Bithell on the BAFTA winning Thomas Was Alone and Volume.
In 2019, he received a prestigious Ivor Novello nomination for his work on the sci-fi narrative puzzler Q.U.B.E. 2. His other current projects include Rare's remake of the cult classic Battletoads (Xbox One), the award-winning narrative adventure Lost Words (PS4, Xbox One, Switch), and the atmospheric noir horror hit The Peterson Case (PS4, Xbox One).
Working at the forefront of a new wave of emerging artists, Nainita Desai has worked in British television for over two decades scoring countless BAFTA, Oscar and Emmy- acclaimed productions. She was highly praised for her score for the interactive video game Telling Lies and she won the prize for Best Original Music for a Video Game Trailer at the Music+Sound Awards 2019.
Nainita's 2019 feature releases include For Sama which won 35 top prizes including Best Documentary Feature at SXSW and Cannes Film Festival.


Nathan Whitehead is an award-winning composer, arranger, and music producer for film, television, and video games. Best known for his score work for the blockbuster franchise The Purge and the Sony PlayStation video game Days Gone, his work spans genres from comedies like Keanu and Killing Hasselhoff to the action thrillers Beyond Skyline and Transformers: Dark of the Moon.
Whitehead's emotional cinematic score for Days Gone won the Jerry Goldsmith Award for Best Score for a Video Game in 2019 and was also honored with the Best Soundtrack bronze prize at the PlayStation Awards as well as nominated for Best Original Video Game Score at the Hollywood Music In Media Awards.


On the Video Games Day for SoundTrack_Cologne, the composers will talk about their current projects, elaborate on the special challenges of composing for video games, share personal experiences working in the entertainment industries, and finally answer questions from the audience. Composer Helge Borgarts will moderate the day.
The program of SoundTrack_Cologne consists of three major thematic blocks "Composing for Games" (Thu), "Composing for Film" (Fri) and "Composing for TV series" (Sat), among others.