SoundTrack_Cologne at Sundance Film Festival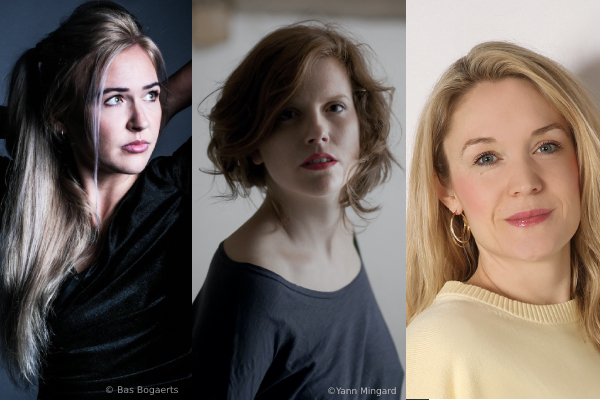 SoundTrack_Cologne (June 9 - 12, 2021) and its sister event SoundTrack_Zurich (September 28 -30, 2021) are happy to bring German and Swiss composers to the Film Music House during Sundance Film Festival. Composers Dascha Dauenhauer (German Film Award 2020, European Film Award 2021) and Olivia Pedroli (Swiss Film Award 2020) will talk with host and fellow composer Hanna Sophie Lüke about their work experiences. The panel will be available from January 29, 2021 at https://village.festival.sundance.org/panel-view/60077d2805f3bd9c0434371
Film Music House is the destination for the intersection of Film and Music at Sundance Film Festival 2021.


Dascha Dauenhauer is a multi-award-winning German composer for film. At the age of five she began an intense music education with lessons in composing, music theory and piano before moving on to study film music at the film university in Babelsberg. Since then she has composed film music for many different award-winning films which have run on A-Festivals around the world. 
Her most recent works are "Berlin Alexanderplatz", for which she received the German Film Academy Award as well as the European Film Award, and "Lovemobil" which was also awarded at the Moscow International Documentary Film Festival for Best Sound.

Olivia Pedroli is a singer, composer and multi-instrumentalist from Switzerland. She has released four studio albums, which have enabled her to explore different musical directions, tour extensively and collaborate with international artists, thereby defining a very personal style. She has also written scores for cinema and the theatre and has created several audiovisual installations.
Pedroli composed the soundtrack of Immer und Ewig (The Journey – a story of love) by Fanny Braüning (Prix de Soleure 2019, Zürcher Filmpreis 2019, Swiss Film Award 2020). She was nominated for the German Documentary Film Music Award at the DOK of Münich 2019 and won the Swiss Film Award 2020, Best Music Score.

For the full program visit: https://village.festival.sundance.org/mainstreet-detail/5ff516711279c146211941f4.