See The Sound Competition
Eight films nominated for the SEE THE SOUND Competition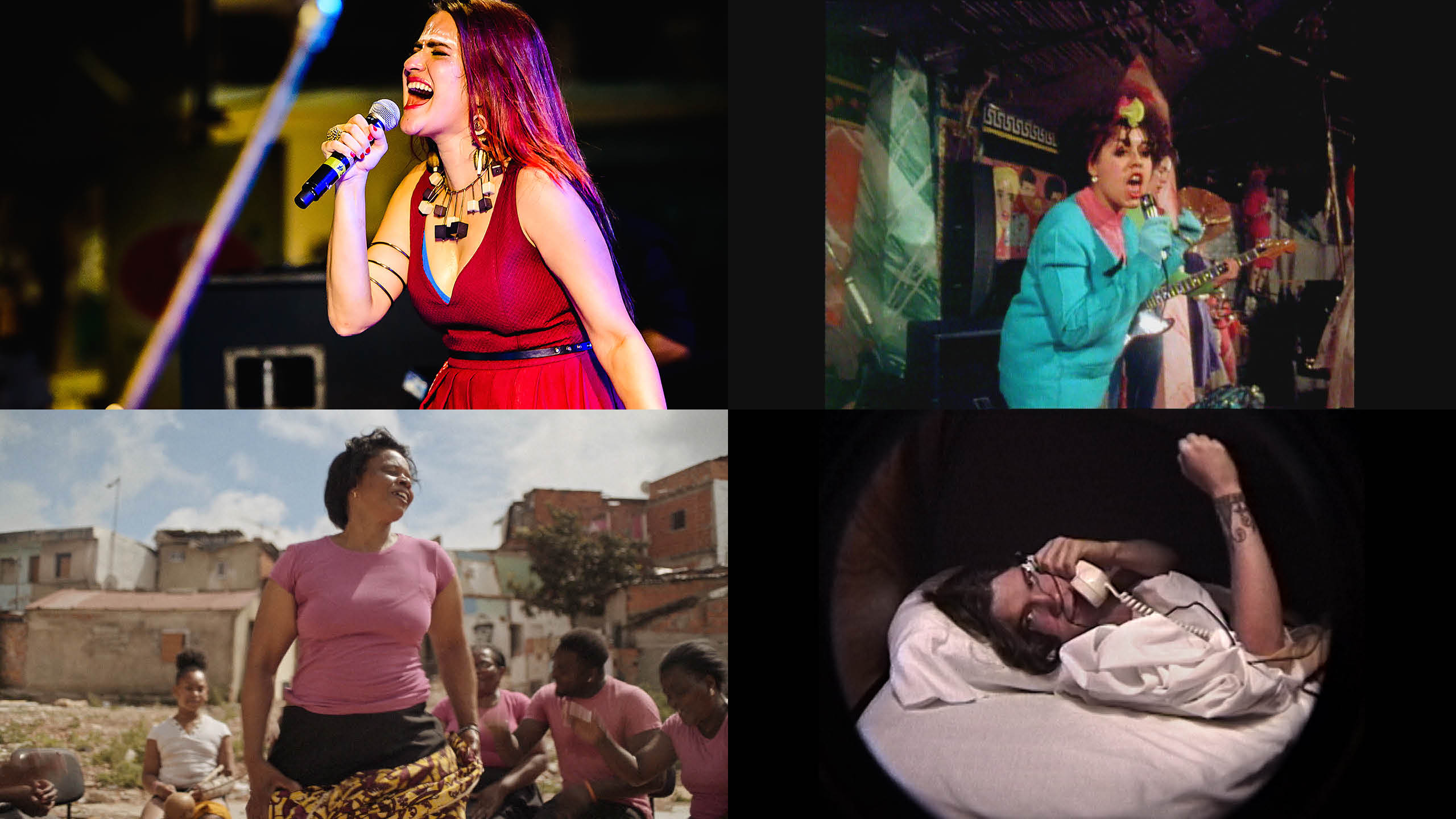 SEE THE SOUND (November 17 – November 21, 2021), the film festival of SoundTrack_Cologne, will once again award the prize for the best music documentary. Eight films have been nominated for the competition, four of which are celebrating their German premieres and four their NRW premieres.
The nominees are Shut up Sona von Deepti Gupta, Poly Styrene: I am a cliché by Celeste Bell and Paul Sng, Lisbon Beat by Rita Maia and Vasco Viana, Faith & Branko by Catherine Harte, All I Can Say by Danny Clinch, Taryn Gould, Colleen Hennessy and Shannon Hoon, No Ordinary Man by Aisling Chin-Yee and Chase Joynt, A Song Called Hate by Anna Hildur, The Forbidden Strings by Hasan Noori. All films will be shown at Turistarama. Tickets for 7,50€ on www.seethesound.de.
The award, which is endowed with 2.500 euros, will be awarded on Saturday, November 20 at the Grand Award Ceremony in the IHK Köln.
The German premieres are: Shut up Sona (2019, IN), which follows the Indian singer and #MeToo activist Sona Mohapatra in her fight against the patriarchal structures in India's music industry. Poly Styrene: I am a cliché (2021, GB), shows the life of the founder of the celebrated punk band X-Ray Spex and celebrates her as a true pioneer of punk. In Lisbon Beat (2019, PT), we see a journey through the suburbs of Lisbon and the lives of a handful of musicians searching for their place in a city full of identity struggles. All I Can Say (2019, US) offers a unique insight into the mind of Blind Melon singer Shannon Hoon, his creative process, his personal life, the rise of his band and also his struggle with addiction.
The following films celebrate their NRW premiers: The documentary Faith & Branko (2020, RS) accompanies a young, mismatched musician couple on a journey that puts their love to an unexpected test. No Ordinary Man (2020, CA), which shows the life of jazz musician Billy Tipton reinterpreted by trans artists* and offers a different perspective on the unusual hero. In A Song Called Hate (2020, IS), Iceland's 2019 Eurovision Song Contest entry Hatari faces obstacles on their mission to politicise the TV spectacle. The eighth film, The Forbidden Strings (2019, AF), brings the dangerous journey of three Afghan men and an Iranian woman to the screen who set out to perform their first rock concert in war-torn Afghanistan.
Tickets and more information about the entire SEE THE SOUND film program can be found at www.seethesound.de.