Documentary and live concert with Jean-Michel Bernard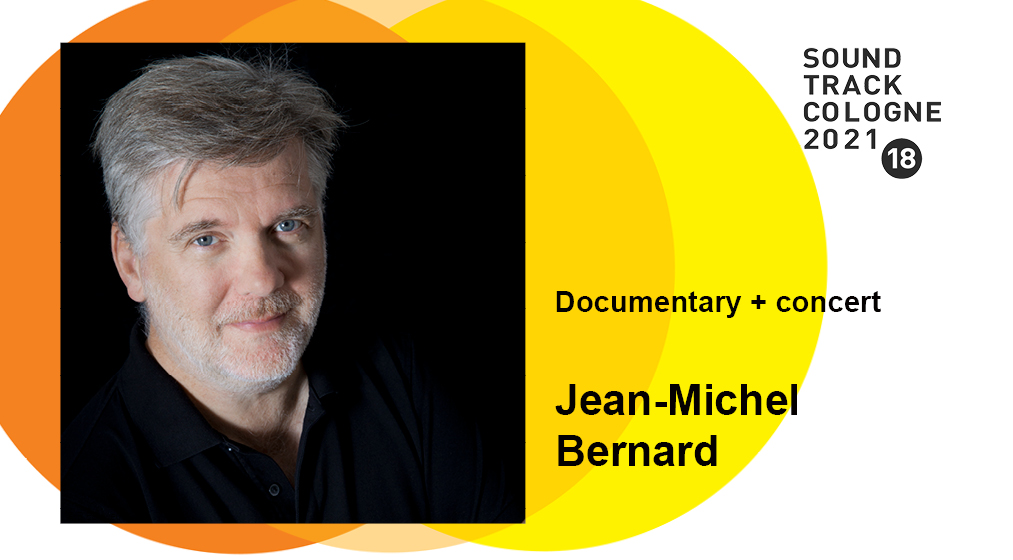 Jean-Michel Bernard is the man for every musical situation: sometimes with humor, sometimes with self-confidence, sometimes full of doubt. His film music ranges from arthouse cinema to genre films, from Gondry to Scorsese. The pianist, film composer, educator, orchestrator and music producer began playing the piano at the age of two. He soon played with Lalo Schifrin, Ray Charles and Ennio Morricone.
He began his career as a film composer for two famous Claude Chabrol films: "Quiet Days in Clichy" (1990) and "Madame Bovary" (1991). He finally ascended to the Olympus of film composers with music for the movies of video clip director Michel Gondry: he contributed songs to "Human Nature", and the entire score for "Science of Sleep" (2006) and "Be Kind Rewind" (2008). For "Science of Sleep" he received a nomination for the coveted World Soundtrack Awards and won the France Musique/UCMF Award in Cannes.

Bernard has also worked with Martin Scorsese ("Hugo Cabret"), Francis Veber ("L'emmerdeur"), Anne Giafferi ("Trois Soeurs") and Fanny Ardant ("Chimères Absentes"; "Cadences Abstinées") among others. His score for "Ballad for a Pierced Heart" (2020) by Yannis Economides has been nominated for the Greek Iris by the Greek Film Academy. The Braunschweig Film Festival dedicated its own retrospective to Bernard in 2014. In 2017, he received the "SACEM Grand Prix for film music". Only recently he was appointed official "Steinway Artist". His first album release as a Sony Masterworks Artist is due in May 2022. The workaholic has also directed the film music composition course at the Paris Conservatoire since its foundation.
Tickets for the screening + concert: www.seethesound.de
Accreditations for SoundTrack_Cologne 18: https://soundtrackcologne.de/accreditations/
Please note: Admittance to the congress will only be granted to fully vaccinated or recovered people. Additionally, you have to show proof of a negative Corona Test (not older than 24h) once. The test has to be in a form of a certificate from an official authorised test center. Antigen-self-tests will not be accepted.
A negative test result alone, without proof of a full vaccination or recovery, will not grant you entrance to the Congress.