Film festival SEE THE SOUND CANCELLED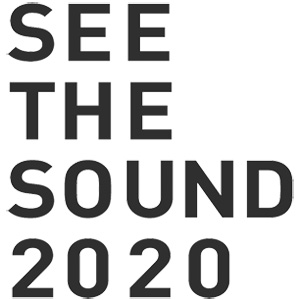 SEE THE SOUND (April 22nd – April 26th), the film festival of SoundTrack_Cologne, is cancelled due to the current situation regarding the corona virus. At least parts of the film programme will - as far as possible - be postponed to summer and then shown parallel to the congress SoundTrack_Cologne from August 19th – 23rd, 2020.

"The statements made by the politicians in recent days, as well as the letters from the City of Cologne which led to the cancellation of the parallel running c/o pop, contain clear indications that it is unlikely that the cinemas will open from April 19th and that the ban on events will remain in place beyond our festival period. Therefore, with a heavy heart and in consultation with our sponsors, we have decided today to cancel SEE THE SOUND as well. It is very sad, because a great programme was planned, which could not be more up-todate: The feature film LIVE by Lisa Charlotte Friedrich, for example, anticipates a future in which every gathering and especially no concerts are allowed. We hope that in August it will be possible again to let the audience experience our selection of feature and documentary films during a joint visit to the cinema or festival", says festival director Michael P. Aust.