211029_Music for Sci-Fi Films and Series
Music for Sci-Fi Films and Series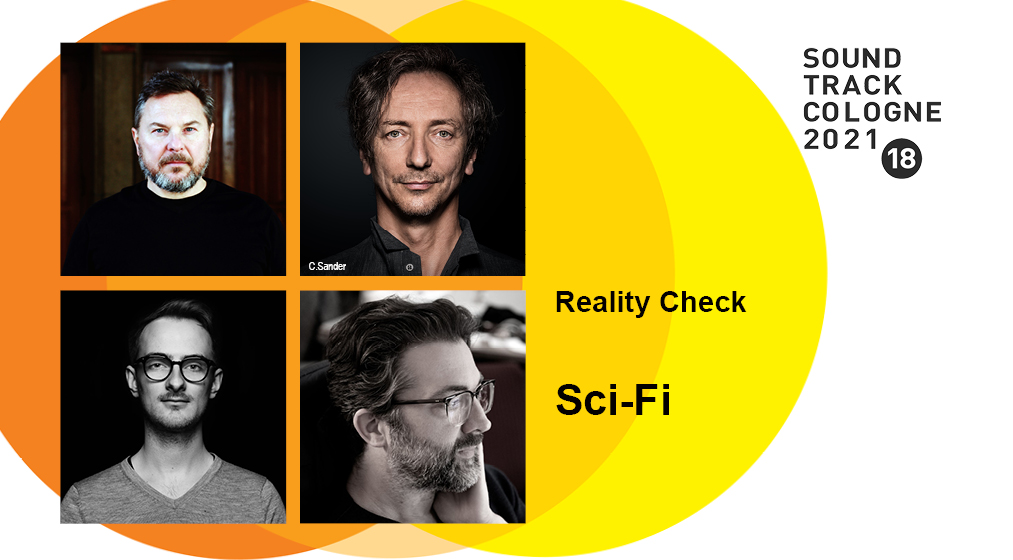 Science fiction in film has always provided great innovations in film music - and audiences are therefore expecting innovation and quality when it comes to music. In three case studies, SoundTrack_Cologne 18 (Nov 17 – 20, 2021) will shed light on how film composers are currently successful in this genre: Mario Grigorov ("Spides"), Lorenz Dangel and Jonathan Feurich ("Tides") as well as Volker Bertelmann aka Hauschka ("Stowaway") are the guest speakers at STC for this genre day (Thursday, Nov 18, 2021).

Akkreditations:  soundtrackcologne.de/accreditations/

Please note: Admittance to the congress will only be granted to fully vaccinated or recovered people. Additionally, you have to show proof of a negative Corona Test (not older than 24h). The test has to be in a form of a certificate from an official authorised test center. Antigen-self-tests will not be accepted.
A negative test result alone, without proof of a full vaccination or recovery, will not grant you entrance to the Congress.



Lorenz Dangel, Jonathan Feurich - "Tides"
German Film Award 2021 for Best Film Score - Lorenz Dangel's impressive work for "Tides" was worth the first prize for the members of the Film Academy this year. Dangel studied double bass, film composition and classical composition in Berlin, Munich and London. His work in film music is influenced by his roots in classical music and curiosity in the experimental. He was already awarded the German Film Prize in 2012 for his music for the end-time thriller "Hell".
His collaborator on "Tides" was the score recording and mix engineer Jonathan Feurich. He has been active in the field of film music since 2010. From 2010 to 2015, he was an assistant and technician at the Scoring Stage Babelsberg.

In the case study for the film, Feurich and Dangel provide a deep insight into their work.


Volker Bertelmann aka Hauschka - "Stowaway"
Volker Bertelmann aka Hauschka is currently one of the most in-demand German film composers, having contributed music to numerous cinema productions and series, such as the thriller series "Your Honor" (2020), the drama series "Patrick Melrose" (2018) or Garth Davis' drama "Lion" (2016), for which he was nominated for an Oscar, among others.
In his case study for the sci-fi thriller "Stowaway" (2021), Hauschka invites us into the cockpit and the engine room.


Mario Grigorov - "Spides"
The series "Spides" - the first SYFY original produced in Germany - is led by Rainer Matsutani as showrunner and director. For "Spides", Matsutani, a genre film pioneer and lateral thinker in German film, has enlisted the help of Mario Grigorov, a film composer who knows how to work internationally, but who is nevertheless also rooted in Berlin. Grigorov has already worked with big international names such as "Harry Potter" director David Yates and contributed the score to "Fantastic Beasts", among others. Some of his best-known film scores come from his many years of collaboration with director and Oscar winner Lee Daniels, the creator of the successful television series "Empire".
At SoundTrack_Cologne, Grivorov will now shed light on his work on "Spides".